You are in for a visual, sound and text trip through the current theatres and the historical theatres of San Antonio's past 100 years, from 1906 to present.
My name is Gary Yantis and I have been collecting the history of our theatres since 1978 when I had the opportunity to photograph the Majestic Theatre  after it was remodeled.
I am joined by Bob Polunsky, movie critic and life time resident of San Antonio with 50 years of theatre experience. Also joining me is book publisher Alice Geron and Professor John Igo, theatre critic and live theatre historian. And now we are adding Gerald Lyda to our cast.

Princess Theatre, 1913-1929, San Antonio, TX, San Antonio Express-News.

I have been working on this website for about a three months and it now has 170 pages which can be viewed by using the Table of Contents or the Alpha-Index above.
The website is split into three main parts. We have placed the current theatres in the upper part of the Table of Contents. Just click on the company name and you will find the appropriate theatre. The theatres have maps and links to the theatres to view current
films and purchase tickets online.
Balconies, Majestic Theatre, 1929-present, San Antonio, TX, Photo by Gary Yantis.

The second part of the Table of Contents will take you through the history of the movie theatre business, starting with nickelodeons, then silent theatres, movie palaces, on down to a history of the older multiplexes.
The third section has links to historical theatres and websites in other cities, Bob Polunsky's page, movie ads, and some famous people that have contributed to San Antonio's theatre history.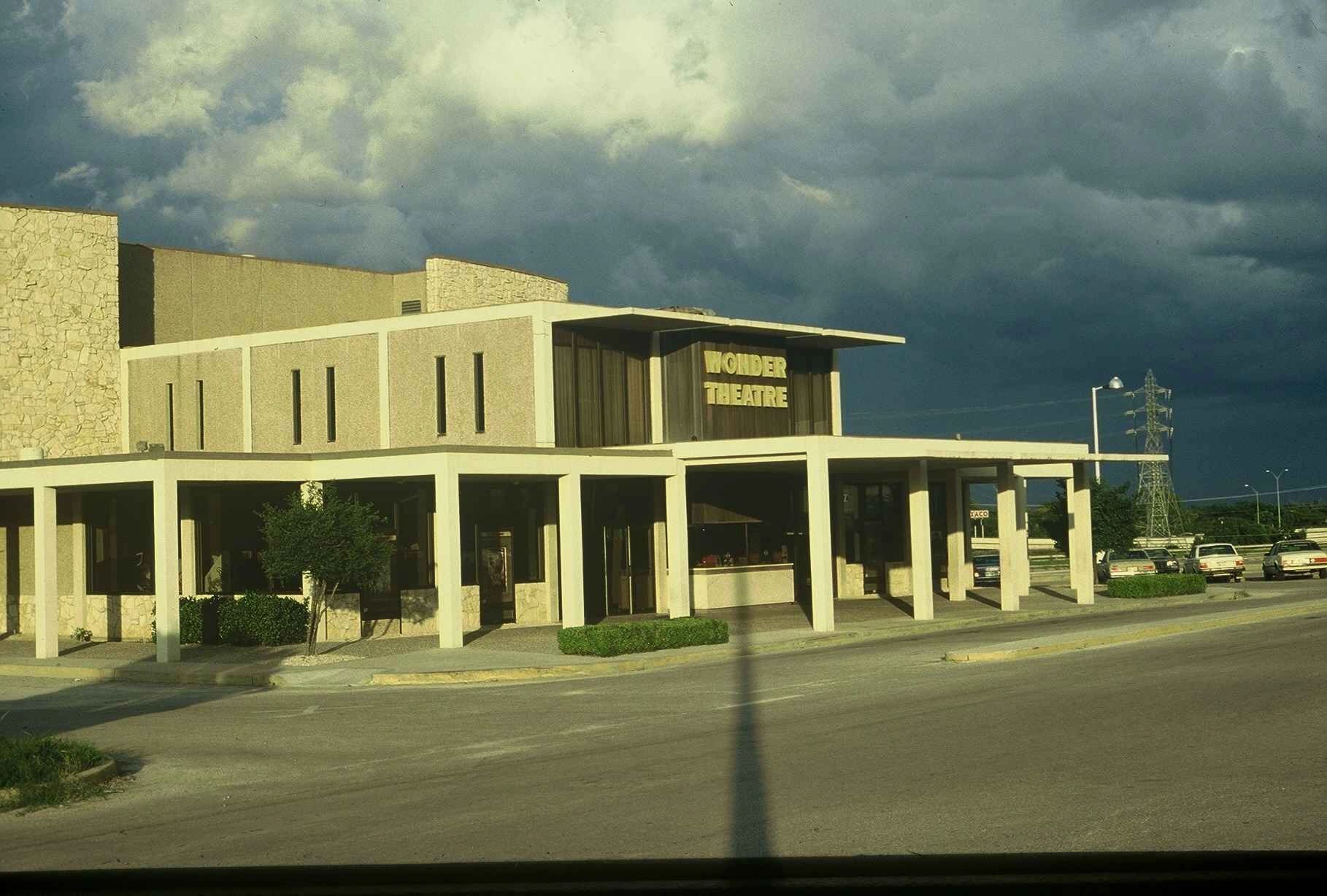 Wonder Theatre, 1965-1987, San Antonio, TX, photo by Gary Yantis.


We hope you enjoy this site and come back and see us often. It is always changing.

Gary Yantis


Plea: If anyone has information or photographs on any of the old theatres in San Antonio and they would like to share the information or pictures, we would be glad to post that information on the appropriate page, giving full credit.
Embassy Theatres, 1987-present, San Antonio, TX, photo by Gary Yantis.

The feed for the Justin TV is located below. Welcome to the Hi-Ho Theatre.
See snack bar ad, cartoons, serials, newsreels, previews and a double bill of b movies. Venue changed every Wednesday.

Click on the arrow below to start.